7 Jamaican Artists Songs that Made it On The Billboard Hot 100
Posted on July 22, 2022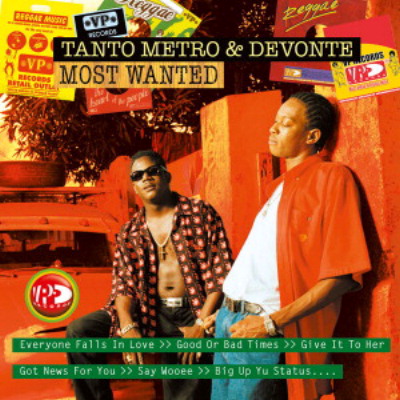 Billboard's Hot 100 has been considered a benchmark gauge of musical achievement across the globe for more than 50 years, with the upper tiers giving extra doses of opportunity and win for the selected few. Because the Hot 100 is a U.S. ranking, the entries tend to favor American artists. Outsiders, on the other hand, have not been discouraged. Since 1964, there have been 129 Jamaican entries on Billboard's Hot 100 chart. More than half of these songs cracked the top 40, with eleven reaching number one, demonstrating that Jamaicans can compete with the greatest in the music world.

The Billboard Hot 100's most popular Jamaican performers are listed below.
1.

Tanto Metro & Devonte



Tanto Metro and Devonte are a formidable pair. The dancehall pioneers have been cranking out tunes for almost a decade. They paved the way for other reggae singers in the late 1990s. A Jamaican artist had never before reached the top of the charts outside their nation until they broke into the global mainstream market. Tanto and Devonte's on-the-spot chemistry and musical talent drove them to the top of the Billboard Hot 100 list in the United States not once but twice. Give It to Her at 85, and Everyone Falls in Love at 88.

2.

T.O.K.



T.O.K. was a dancehall reggae band from Jamaica, including Alex Alistaire, Craig T Craig Thompson, and Xavier. It was founded in 1996 and dismantled in 2015. T.O.K. was dubbed "the world's top dancehall-reggae boy band" by The New York Times in 2004. Among their most popular songs were Footprints, Chi Chi Man, and Footprints. Members of the band formed while still students in the early 1990s. T.O.K. made its American debut in 2001 with the album "My Crew," which peaked at number ten on the Billboard Top Reggae Album Chart and was certified platinum in Japan. That year, T.O.K. was featured on MTV's first Advance Warning. "Gal You a Lead," the group's following single, was also a smash.

The video was named one of the "Top Songs of 2004" by Blender and was featured in their "New Faces of MTV2" series. Bobby Konders produced the song, which peaked at No. 85 on the Billboard Hot 100 in the United States. The song Footprints 'from their second album, "Unknown Language" (2005), reached No. 93 on the Billboard Chart. Platinum sales in Japan ensured the album's success following the success of its predecessor.

3.

Peter Tosh



He initially took up a guitar after being drawn to a tune sung by a person in the street. He spent half a day studying the man's fingers as he played the same music. He picked up his guitar and started to perform for the man. The man then asked McIntosh who had taught him how to play, and McIntosh answered that it had been him. As a promising musician, Tosh took advantage of Joe Higgs' free piano tuition in the early 1960s. Due to his association with Higgs, Tosh met Robert Nesta Marley (Bob Marley) and Neville O'Reilly Livingston (Bunny Wailer).

He took on the stage name Peter Tosh in 1962, and the three started performing together. Higgs taught the group how to harmonize, and they would often play on Trenchtown's street corners while writing their song. (You've Got To Walk And) Don't Look Back and Johnny B. Goode from Tosh were featured in the Billboard Hot 100 at number 81 and 84, respectively.

4.

Cham



Cham is a Jamaican-born dancehall singer and actor best known for his 2006 single Ghetto Story, which sparked a slew of "story" songs by other musicians in a similar vein following its release. Until 2005, when he signed with Atlantic Records, he went under the stage name "Baby Cham." Despite the name change, his Jamaican and foreign fans still call him Baby Cham. Cham's ominous riddim has become a de facto "pop hit" and assisted Ghetto Story at 99 and Ghetto Story Pt 2 at 77 in the Billboard Hot 100.

5.

Capleton



Clifton George Bailey III, popularly known as Capleton, was born in Kingston, Jamaica. He is a reggae and dancehall performer. Among his various monikers are King David, The Fireman, and The Prophet. His music has made him renowned because of the Rastafari values he promotes. Slackness and gun talk dominated the dancehalls during Capleton's early days, which he helped to modify. Capleton's pre-Rasta singles include Bumbo Red, Number One on the Look Good Chart, and No Lotion Man. Tour at 57 and Wings of the Morning at 79 featured in the Billboard Hot 100.

6.

Rvssian



Tarik Johnston, a Jamaican music producer and entrepreneur is better known by his stage name Rvssian. He is the founder of Head Concussion Records, a record company in Kingston, Jamaica. Rapper Rvssian is well-known for his collaborations with artists such as Vybz Kartel. As the son of Micron Music Limited founder Michael Micron' Johnston and a well-known Jamaican artist, he has always loved music. In December 2007, Rvssian decided to launch Head Concussion Records, a recording studio in Kingston, Jamaica. Krippy Kush at 75 and Writing on the Wall at 56 are two songs that made it to the Billboard Hot 100.

7.

Damian "Jr Gong" Marley



Damian Marley, born1978 in Jamaica, is a reggae D.J., singer, and rapper better known by his stage name "Jerry Gong." Damian Marley is Bob Marley's oldest son and a well-known songwriter. "Tuff Gong," his father's nickname, inspired his son's appellation, "Junior Gong." Damian has been performing on stage since he was 13 years old. He has received four Grammy Awards.

Bob Marley's third studio album, "Welcome to Jamrock, "was released on September 12 in the United States and September 13 in the United Kingdom. The album sold 86,000 copies in its first week of release and eventually became gold after selling 500,000 copies in the United States. Stephen Marley, Damian's half-brother and a member of the Marley family, worked as a producer and co-writer. Some 20 years earlier, Sly and Robbie wrote the riddim for Ini Kamoze's "Welcome to Jamrock," which focused on poverty, politics, and violence in Jamaica. It sparked debate at home due to its unfavorable image of the island. However, in the United states, Welcome to Jamrock was hitting number 55 on Billboard Hot 100; later, Bam joined at number 47.

Conclusion



A presence on the Hot 100 list is vital for any musician trying to achieve global acclaim. The chart lists the top one hundred songs based on their popularity and replays in the United States as a standard. Jamaican music has expanded worldwide, stirring cultural emotions and driving the island's performers to the top of the charts.
Written by Emma Hil, founder at garagebanddownload.com