Top 10 Most Controversial Dancehall Songs of the 21th Century
Posted on October 27, 2021 By:
Anneka Baker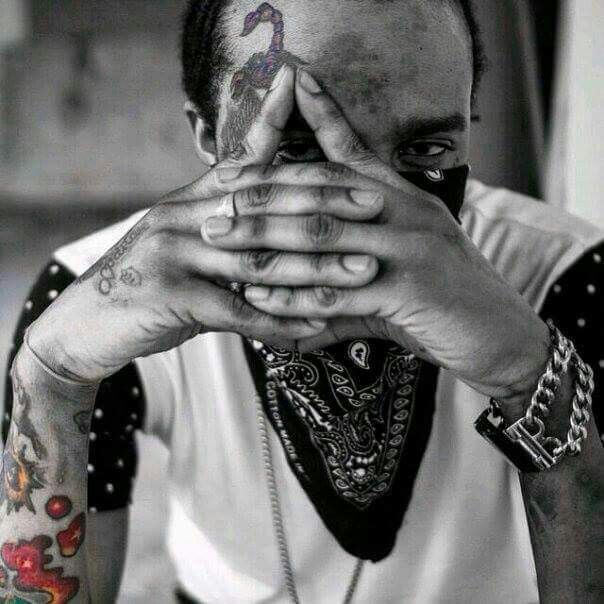 Music is an artistic way of expressing emotions and one's belief but sometimes these beliefs may lead to widespread attention and controversy. If you are a dancehall lover like us you're most likely excited about this topic, let's begin reading the list!
10.

"Church Heathen"



""Dem feel seh tru dem guh a church dem sins nuh need forgiving". Shaggy came out with this hit about the scandals that happen regularly in the church in 2006. He was talking about Christians that pretend to be holier-than-thou but are doing sinful and worldly things in the dark.

9.

"Black Hypocrisy"



In 2018, Spice made a social media stunt by painting herself white to trick the crowd that she had bleached her skin.

Many were shocked by this new look and were heavily talking about it. Spice dropped her single "Black Hypocrisy" as a follow up to this publicity stunt, "Black people hypocrisy leave the girls dem with low self-esteem, I'm Black and beautiful I know am pretty!"

8.

"Uncle Demon"



In 2012, Tommy Lee came in with a demonic image along with his song 'Uncle Demon'.
There was a lot of backlash for him embracing an evil image, especially from a lot of elderly people in Jamaica. Tommy Lee stated in an interview "Mi never know a suh people fraid a demon. When mi seh Uncle Demon, the whole place get mad"

7.

"Last Man Standing"



If you know about the Gully and Gaza feud then you most likely know this hit song. This song was released by Vybz Kartel after the Sting clash between him and Mavado in 2008.

This song came out in a time when Gully and Gaza was causing fans to pick sides and even go as far as creating gang violence because of the chaos between the two rivals. This was a very popular fued in Dancehall, and this song is one of the most popular diss tracks in the genre.

6.

"Throat"



This controversial song by Dancehall Artist Gage is about females performing fellatio.

In 2014, this song received a lot of backlash from Jamaicans which include Famous Reggae artist Sizzla, Whom said "mi nuh want hear no 'Throat' '', he also stated that some of these young artists are polluting Dancehall music.

5.

"Ramping Shop"



"Ramping Shop" was voiced by Spice and Vybz Kartel on Ne-Yo's "Miss Independent" riddim. This song had a lot of explicit lyrics which led the Jamaica Broadcasting Commission to ban it in 2009. "Ramping Shop" is one of the most controversial songs in dancehall history.

4.

"One More Night"



This song was released in around 2009. A lot of Jamaicans believed that Dancehall artist Busy Signal was singing "Garry, One More Night" instead of "Baby One More Night" which led to the assumption that he was singing about a male instead of a female.

Busy Signal was ridicule heavily for this song. That line also left some of Busy's fans and other Dancehall Artists angry at him.

3.

"Equal Rights"



Dancehall Artist Ishawna had alot of people in the Dancehall community arguing about the taboo topic males performing cunnilingus after she dropped "Equal Rights", a remix to Ed Sheeran's "Shape of You" in 2017. A Lot of males in Jamaica were offended by this song because the topic isn't considered to be a norm.

This song has also been highlighted by Ed Sheeran himself, who said this song is actually his favorite remix in an interview by Q-music Netherland in 2021.

2.

"Fu*k You"



One of the most controversial songs in 2016, that left many Jamaicans furious was song by Dancehall Artist Alkaline.

He was being heavily bashed because of the explicit line "Battywash what a brawta". The artist was signifying that getting analingus from a female during sexual intercourse is an added bonus.

Similar to the "Equal Rights" controversy, certain sexual fetishes are very taboo in Dancehall.

1.

"Drive A"



Musical legend Buju Banton released the controversial hit "Drive A" in 2006.

The song depicts Buju Banton's conversation with a taxi driver who he's hiring to deliver drugs for him. Following this song, Buju Banton was charged and found guilty of illegal possession of a firearm and conspiracy to possess cocaine with intent to distribute in 2011 and was sentenced to 10 years in a U.S. prison, creating even more controversy around this song.