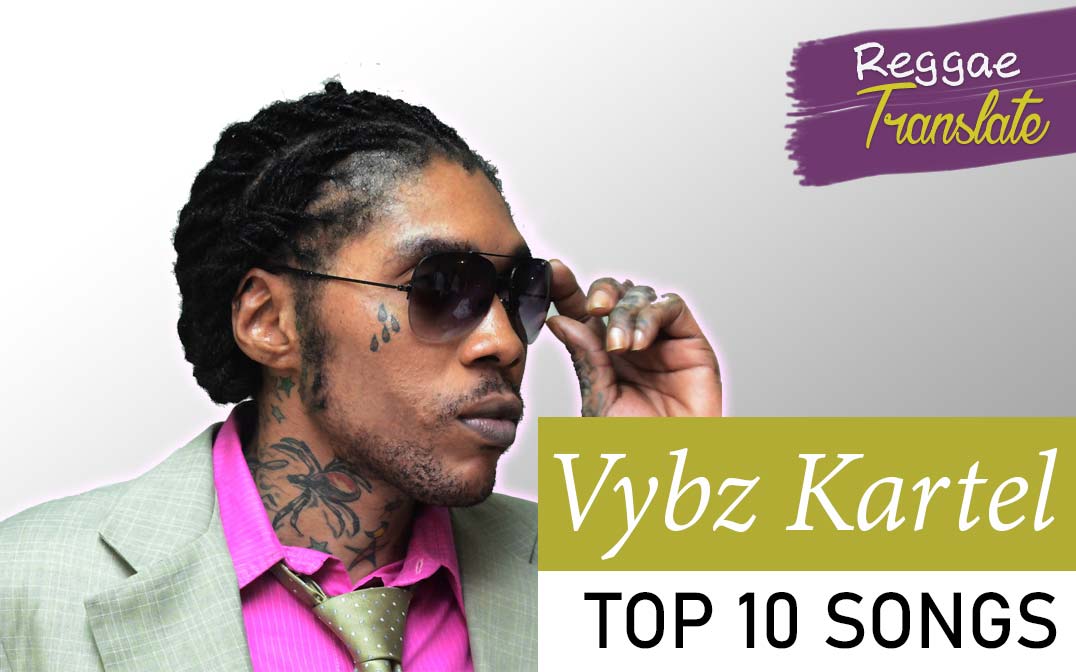 Vybz Kartel also known as Worl' Boss born Adidja Azim Palmer, is one of Jamaica's greatest and most talented Dancehall artist. He is also a songwriter, record producer and entrepreneur. Vybz Kartel worked extremely hard, inspired and paved the way for a lot of dancehall artists that came after him. Despite being Incarcerated as of 2011 and currently (2021). He still released a lot of amazing hits and kept his place in Dancehall. Let's look at some of Vybz Kartel's top 10 hit songs!
10.

"Last Man Standing"



"Last Man Standing" is one of the most iconic Sting songs. This song came out in 2008 during the peak of the feud between Vybz Kartel and dancehall artist Mavado.

9.

"Benz Punany"



This song was a trendy song released about 2011. How could we forget this hit?!

8.

"Bicycle Ride"



Bicycle Ride is a dancing hit released 2011. What's a party without this song?

7.

"Virginity "



Vybz Kartel collaborated with dancehall artist Lisa Hype to make this remarkable hit, in this song they took a trip down memory lane!

6.

"Conjugal Visit"



Vybz Kartel collaborated with Spice to make a follow up of "Romping Shop" which was another successful hit. It gained 2 million views on WorldStarHipHop.com in just one day.

5.

"Clarks"



"Clark" featured Popcaan and Vanessa Bling and was a highly influential hit locally, and was also a hit in the U.S which spent 40 weeks ranking top 3 on U.S reggae charts. It's a great song to vibe to in your Clarks!

4.

"Colouring this life"



"Colouring this life like it's all in crayon!"

3.

"Summertime"



"Oh oh here we go, Summertime is here you know!" Summertime gives us an exciting summer vibe thanks to Vybz Kartel.

2.

"Romping Shop"



Iconic single "Romping Shop" featuring Spice is one of Kartel's biggest hit. This song was highly controversial because of it's explicit lyrics which made it a hit locally and internationally. Peaking number 76 on the U.S R&B and hip hop charts.

1.

"Fever"



Fever is one of Kartel's biggest hit locally and internationally. This song was played at Met Gala 2018 and was sung by popular artist Rihanna. How amazing!