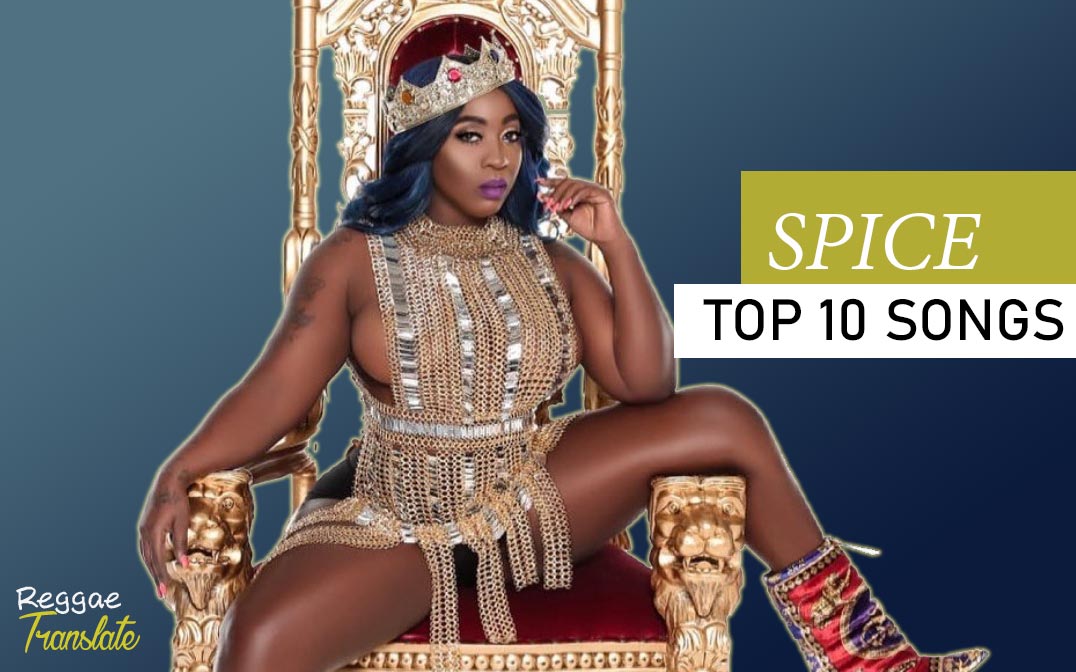 Grace Latoya Hamilton better known as Spice, is a Jamaican Dancehall deejay,singer and songwriter. Spice has come a long way in Dancehall and made her name as the Queen of Dancehall, with her multiple hits, creativity, and her remarkable stage performances. In the beginning of her career she made her first hit single "Fight Over Man".Then had her first biggest success in the international market when she collaborated with Vybz Kartel, making the single "Romping Shop" following many more hit songs which we'll dive into right now.
10.

"Fight Over Man"



"Fight Over Man", Spice's first hit song released 2005.

9.

"Cool It"



"Cool it" released 2018, was on Spice's debut "Captured" mixtape which was self-released under her own record label.

8.

"Black Hypocrisy"



"Black Hypocrisy" was also from Spice's "Captured" mixtape. In this song she speaks on colourism and loving yourself. She posted a picture of herself with light skin on Instagram on 22 October 2018. Which went viral, causing many to think she had 'bleached' her skin. She then confirmed that it was a stunt to raise awareness about the issue of colorism within the black community.

7.

"Indicator"



"Bumpa jumping left, right!!"

6.

"Sheet"



"Sheet" was released in 2017. Spice and her dancers created a lot of innovative stage performances with this song.

5.

"Needle Eye"



"Needle Eye" gave an old-school dancehall vibe. Shabba Ranks song "Needle Eye Pum Pum" inspired Spice to write this hit.

4.

"Go Down Deh"



"Mmh, go down deh, whine and go down deh" Spice the Queen of Dancehall featured two veterans Shaggy and Sean Paul. Released this amazing song called "Go Down Deh" in 2021.

3.

"Conjugal Visit "



Spice collaborated with Vybz Kartel to make "Conjugal Visit", which gained over 2 million views on WorldStarHipHop.com in just one day. This song is a follow up to their previous classic "Romping Shop"

2.

"Romping Shop"



"Romping Shop" was a very big hit that quickly achieved local and international recognition. This hit spent 15 weeks on Billboard Hot R&B/Hip-Hop Songs and also was ranked at number 9 on Pitchfork's list of the 50 Best Dancehall Songs of All Time.

1.

"So Mi Like It "



"Yes a suh mi like it!" 'So Mi Like It', released 2014 is Spice's biggest hit record up to 2021, and was the most viewed music video by a female Jamaican artist in 2014. This song was also on Billboard, and got remixed by Busta Rhymes.