Top 15 Dancehall Songs of 2021
Posted on November 25, 2021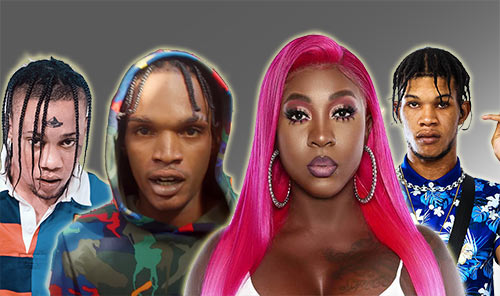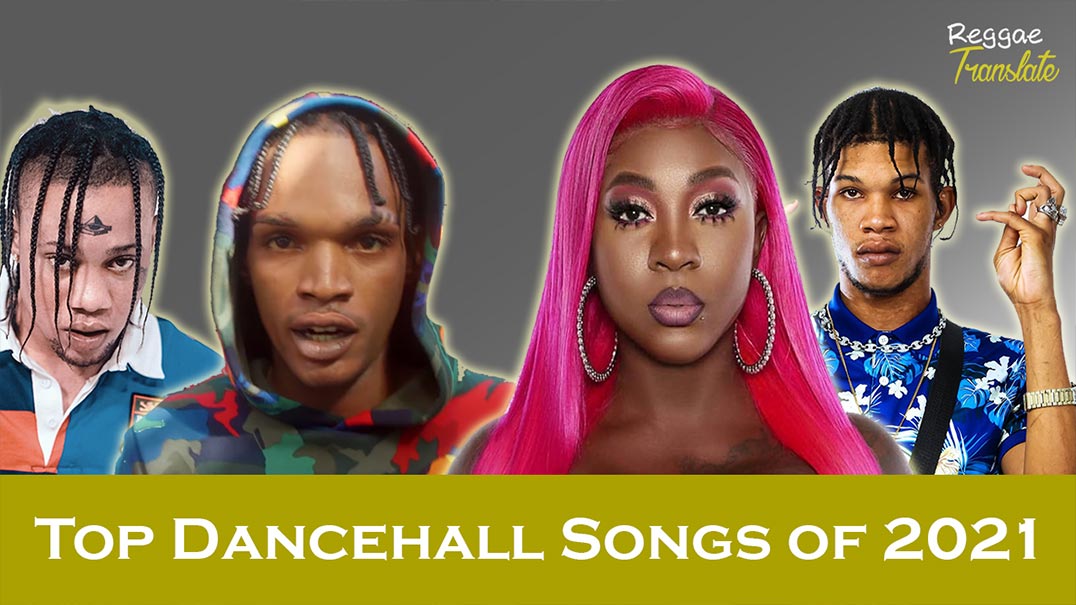 The year is coming to an end therefore, it's time to take a look back at this year's top 15 Dancehall songs. This was a little challenging because a lot of music was released this year. But we know there were definitely some bangers that a crowd could groove to all night long.

We're grateful for the veteran artists and young talented ones that gave us songs to vibe to all of 2021. We hope more masterpieces will be released all 2022 also! Now let's look at our top 15 list.
15.

"Coke"



Early 2021, a plane crashed in Rocky Point, Clarendon Jamaica, it was reported that no passengers or cargo were reportedly seen on the plane or in its vicinity. Dancehall artist Skillibeng made the hit single "Coke" shortly after this event. '"Coke" was produced by Eastsyde Records.

"The Plane jus' crash wid eh coke!"

14.

"Not Perfect"



Dancehall artist Mavado's "Not Perfect" was produced by Sponge Music. In this marvellous hit Mavado sings about knowing he's not perfect so he goes through things like any other human.

"Which mi coulda tell yuh seh mi perfect but I'm not"

13.

"Mankind"



Upcoming artist Silk Boss released "Mankind" produced by Terro ChopCity Records and Silverbirds Records. If people have disappointed you in life this is one of the best songs of 2021 to vibe to.

12.

"Imperfection"



"Mi far from perfect, hurt people close tuh mi weh nuh deserve it"

New talented upcoming artist 450 dropped this creative single "Imperfection" produced by TruAmbassador. This song gives the illusion of the artist reflecting on his past and thinking about the messed up things he has done that he regrets.

11.

"African Summer"



Veteran Dancehall artist Vybz Kartel made this vibey hit single "African Summer" produced by Drop Top Records.

"Bun up like Africa inna di Summa!!"

10.

"Rate Who Rate You"



Dancehall artist Squash released "Rate Who Rate You" produced by Dynasty Records / Attomatic Records. Squash makes us know in this song that he only shows ratings to those who show it to him.

"If yuh rate mi,mi rate yuh"

9.

"Jah Guide"



"Jah Guide" is a great positive song of 2021 which was sung by talented artist Fada Gad and Produced by Pryce Wayne Musiq. Jah guide is a conscious music about not giving up and keeping faith in the Almighty.

8.

"Yahoo Boyz"



"Yahoo Boyz" by Dancehall artist Intence is not only a banger but comes with a dance. This is definitely one of 2021 best Dancehall Party songs. This song was Produced by CountreeHypeeEnt and CryshyRecords.

7.

"Chosen"



Many can relate to this dedicating song "Chosen" by versatile Dancehall artist Rytikal produced by Dynasty Records / DJ Mac. This is an amazing song to listen to when looking back at one's life.

"What if I was hopeless would they really ignore me?"

6.

"Dirt Bounce"



"Dirt Bounce" is a dance from dancer Tyerek Dirt, the song Dirt Bounce is from Dancehall artist Laa Lee.

"Dirt Dirt Dirt every baddi catch eh Bounce watch ya!"

5.

"Ambition"



"Why own a ferrari with no where fi park it, Why shop a Louis Veeee, when there is a target!"

Reggae/Dancehall artist Yaksta dropped this Inspiring song early this year. The lyrics of this hit is to encourage others to not buy materialistic things to seek validation from society but invest in things to build wealth for yourself and those who come after you.

4.

"Human"



Fast upcoming artist Nation Boss had this song trending all over Social Media for awhile. In this song Nation Boss takes a look back at how badly people used to treat him in the past when he had a big heart.This makes him not forget how evil a segment of humanity is.

The lyrics for this song are immaculate, not to mention the artist's flow. "Humans" was produced by Troublemekka.

3.

"Roll Deep"



Who could forget this hit "Roll Deep" by new Dancehall artist 10Tik?

10Tik sings about the loyalty of him and his friends and how some people are easy to switch up. This song is a great song to vibe to in a Danchell party. Roll Deep was produced by CC Records

2.

"Gvnman Shift"



Fast upcoming artist Skeng came out with this big banger "Gvnman Shift" produced by Chemist Records and Raheef Music Group. This song gained about 10 million views on Youtube in just two months.

1.

"Go Down Deh"



"Go Down Deh" took the spot for the number one Dancehall song of 2021! Three great veteran artists Spice, Shaggy and Sean Paul created this wonderful masterpiece that gets both local and international recognition.

What's a 2021 Dancehall party without this hit? "Mhhmmm guh dung deh"